Below are resources that you may find useful to assist you on your journey to health, and to help maintain your health and wellbeing.
Note: May contain affiliate links.
50 Ways to Women's Wellness Summit
Women are doing more, earning more money, more empowered than ever – so why are different disease rates for women rising? Because the demands that are being placed on modern women are nearly impossible to meet. But a new event is about to help millions of women solve these challenges and transform their lives. It's called 50 Ways to Women's Wellness and it's free and online September 9-15, 2019.
Sexual Vitality Summit
In this ground-breaking, sexual health event, 28 experts, doctors and sexologists reveal the newest, most innovative procedures, safe natural solutions and life-changing restorative protocols for people across the gender and generational spectrums. Are you ready to supercharge your sex drive?
HealthMeans
Fill your virtual medicine cabinet with the wisdom from such health-improving experts as Dr. Izabella Wentz, Sayer Ji, Dr. Amy Myers, Dr. Jay Davidson, Sean Croxton, Trudy Scott, Dr. Joseph Mercola, Dr. David Perlmutter, Dr. Kelly Brogan and more!
Start your 14-day free trial for HealthMeans (no payment info required).
Make HealthMeans part of your journey to improved health:
– 100s of experts
– 1000s of expert talks
– Save your favourite talks to your personal 'library'
– Browse channels on more than 70 health concerns
– Search and learn from your favourite experts
Click here to access, or click on the banner below.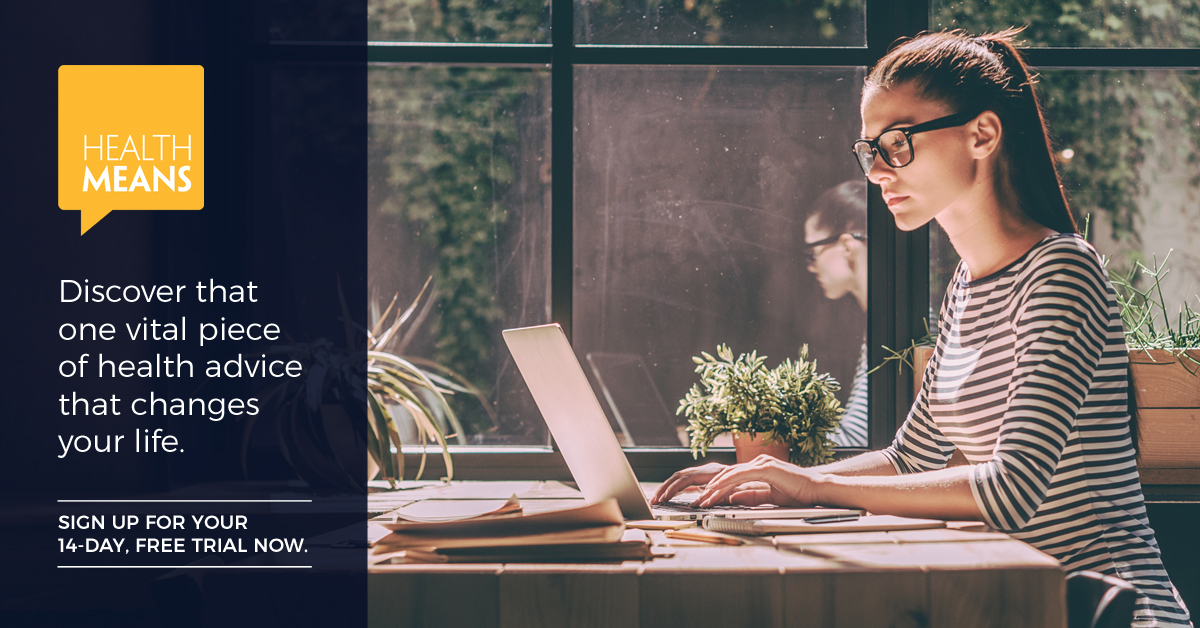 Calculate Your BMI:
NOTE: This calculator is only for adults and should not be used for children.
BMI stands for Body Mass Index. Your BMI is an estimate only of whether you are underweight, a healthy weight, overweight, or obese in relation to your height. It's important to note that BMI doesn't directly measure fat or reflect body fat distribution. This calculator only provides an estimate of body fatness, as it only takes your height and weight into account. Certain populations should not use this calculator, such as women who are pregnant or lactating, children, people with very athletic builds, and the elderly who have a lot of muscle loss.
BMI less than 18.5 = underweight
BMI between 18.5–24.9 = normal weight
BMI between 25–29.9 = overweight
BMI of 30 or more = obese
Meal Plans
Real Plans is an online menu planner that's turned meal planning on its head. It gives you all the tools to provide healthy meals for you and your family. For more information, click the banner below or click here.